Oh my, oh my- I can't believe it's already here, but it's time to link up with Oh' Boy 4th Grade for her July Currently!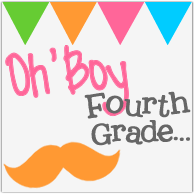 I am just loving my summer so far and have really truly been enjoying each day, whether I'm just hanging around with my hubby at home, on a vacation or hanging out with my friends and family (and even those days I'm being productive too). I kinda can't believe it's already the end of June, but at the same time, I do feel like I've done a whole lot in the last month, so I shouldn't be too shocked by the date! The weather today and this upcoming week is supposed to be in the upper 70s/lower 80s which is perfect weather to just spend the days/nights outdoors. We get lots of humidity here in Chicago, so any day without it in the summer is a major plus! My hubby wants to do some de-cluttering in the garage and for that to really happen he needs my assistance, so maybe on the next rainy day we'll get to it?!
Oh and my tips/tricks part….I personally love creating things for my classroom that others can also use. The main reason for this is because it is a total creative outlet for me! I am not super crafty like lots of you other bloggers seem to be, but I do like to create new things on the computer. I think being creative is such an important piece of blogging & TPTing…it helps make your posts & products original and fun! So with that, just take your time and be creative when writing posts, making products or whatever it is that you are doing!